Control and Automation Systems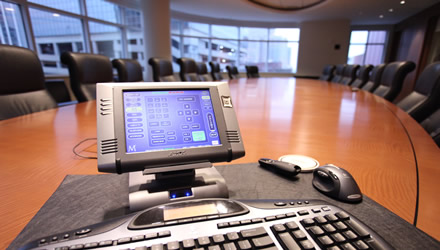 M3 control and automation systems monitor and manage video conferencing, multimedia presentation systems, and facility-wide audio video distribution, all with innovative touch panel control.

Key features of M3 control and automation systems include:
Diagnostics, scheduling and equipment status in individual rooms throughout a complex.
For conference rooms: control of advanced multimedia presentations, audio video distribution and room environment.
For broadcast environments: one touch automation of audio/video signals, program segments, teleprompter scripts and camera angles.
For educators: standardized control systems oversee the disparate classroom technologies.
For government and military applications: control and automation systems that yield tangible, reliable and secure results.
Our systems control even the most complex and powerful audio/video systems. Universal control systems enable you to standardize room control and presentation systems, and support a wide range of uses and equipment types.