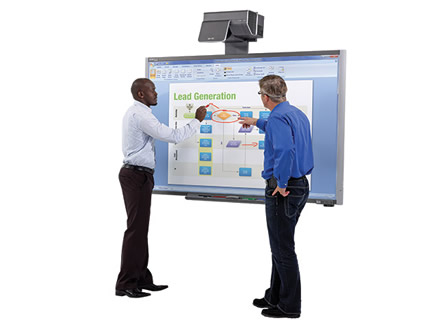 Interactive displays enable people to communicate in ways only just imagined just a few years ago.
Our systems enable teams to informally collaborate outside of structured spaces and easily refine, save and share information.
In a structured collaboration environment, our systems help teams consolidate information from multiple sources and communicate interactivity for more purposeful and efficient meetings.
Interactive display technology gives presentations the potential to leave a lasting impression. Our systems make presentations more visual and interactive, helping your audience understand the ideas, have meaningful discussions and make more informed decisions.
Local and dispersed teams can come together to collaborate on and exchange information in real time. Our solutions enable dispersed teams to actively collaborate by enabling everyone to see and share information and contribute to discussions and decisions.