Video Display Systems That Entertain and Inform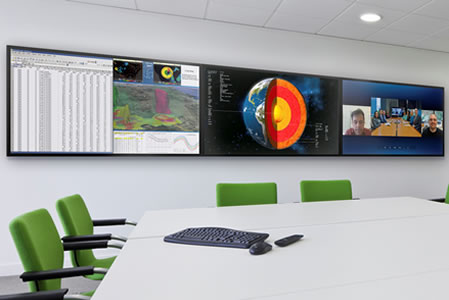 Whether you need to collaborate with remote locations, deliver programming through Internet Protocol television (IPTV), distribute to a digital signage network, or route programming local monitors and projectors, M3 can get the job done.
Our video display systems are an effective and engaging communications medium for marketing, entertainment, security and education.
Digital Signage
Video Walls
Content Distribution
Our video walls can be used in museums, control rooms, stadiums, and other large public venues, where patrons are expected to observe the display at long distances. Video walls can also benefit smaller venues when patrons need to view screens both up close and at a distance, respectively necessitating both high resolution and large size.
Technologies such as IPTV allow digital signage to be used as a method of real-time distribution of broadcast sources (TV) on a narrowcast network such as digital signage.
Digital signage relies on a variety of hardware to deliver the content. The components of a typical digital signage installation include one or more display screens, one or more media players, and a content management server.