BYOD: The Biggest Communication and Collaboration Barrier of 2014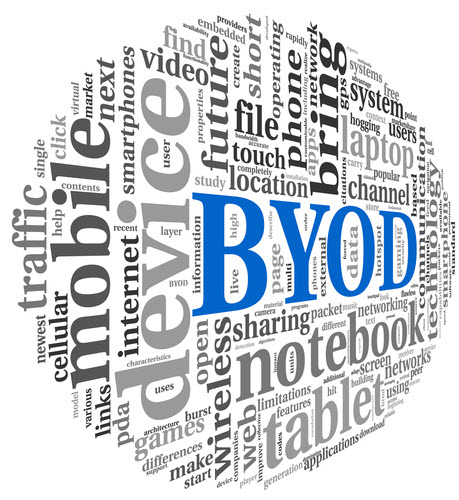 As devices proliferate, businesses and consumers flock to adopt their favorites, while IT and audiovisual teams try hard to make it all work together. Nonetheless, people are insistent on their right to carry the device of their choice and to use it for presentations and collaboration. Manufacturers such as Apple, Microsoft and Google try hard to outdo each other on their latest devices, but the result is proprietary systems that don't work well together.
Apple, for example, is very clear that their devices are part of a proprietary closed system. Apple devices don't have any connectors except the single charger or lightning bolt port, and applications can only be loaded through iTunes or the App Store. Despite the availability of expensive and easily misplaced dongles that connect the devices to HDMI or SVGA cables, the easiest and best way to project with an Apple device is through a wireless connection to an Apple TV. Apple TV, however, does not easily accept input from devices running Windows or Android, so unless your business is exclusively Apple, you will need another option.
Windows devices, like Windows Smartphones or the Surface tablet, an excellent PC replacement, connect to most projection systems that can connect to Windows PCs. It is true, however, that both types of devices will also require a dongle to connect to cables. Both can connect and project using Bluetooth or Wi-Fi, and many business class collaboration and conferencing systems connect easily with these devices. Windows is also an open ecosystem, so users can download software quickly and easily to connect to equipment, either from the Windows App Store or directly from the collaboration system manufacturer. However, Windows devices do not enjoy the same market penetration as the iPhone and iPad.
Android devices are not as powerful for business oriented as most Apple or Windows devices. Google tries hard to ensure that its devices and apps are enterprise-class, but in reality, they are much more suited to consumers. Due to the lack of business adoption, fewer conferencing systems easily accept input from Android devices.
The lack of standards and cohesive connection methods mean that for the foreseeable future both users and IT staffs will feel some frustration as they try to make all the possible devices work together. As a result, businesses will continue to struggle. Presentations and collaboration conferences will continue to require a high degree of technical skill on the part of users or significant IT support to ensure equipment works as needed.
Even if a company mandated that all its employees must work with a specific platform, suppliers, partners and visitors will potentially be using different devices. The BYOD movement is here to stay, and as long as the three main platforms remain proprietary and separate, conferencing and collaboration will require specific apps and a high degree of IT support.
M3 Tech Group
http://www.m3techgroup.com/wp-content/uploads/2017/08/logo-new.png
M3 Tech Group
2014-02-06 15:57:54
2014-02-06 15:57:54
BYOD: The Biggest Communication and Collaboration Barrier of 2014