ITS Equipment Directory
Below is a sample listing of the best-in-class manufacturers with whom M3 partners for delivering exceptional ITS solutions.

Allworx is an award-winning provider of communications solutions for all but the largest size business.  Allworx delivers VoIP (Voice over IP) unified communications systems to a wide range of industries including not-for-profit and government locations through a network of authorized dealers.

Belden is a worldwide leader in the design, manufacture and marketing of broadcast, enterprise and industrial connectivity and industrial networking and products. Belden's reliable products, and its design, engineering and manufacturing excellence, enable it to create end-to-end signal transmission solutions that meet the most demanding standards for data, sound, and video applications.

Commscope has played a role in virtually all the world's best communication networks. They create infrastructure that connects people and technologies through every evolution. Commscope's portfolio of end-to-end solutions includes critical infrastructure that supports high performing wired and wireless networks.

General Cable is a global leader in the development, design, manufacture, marketing and distribution of copper, aluminum and fiber optic wire/ cable products.

Hubbell Incorporated is an international manufacturer of quality electrical and electronic products for a broad range of non-residential and residential construction, industrial and utility applications.

Leveraging more than a century of experience, Leviton helps customers create sustainable, intelligent environments through its electrical wiring devices, network and data center connectivity solutions, lighting energy management systems, and security and automation applications. From switches and receptacles, and daylight harvesting controls to networking systems, intelligent safety controls, and equipment for charging electric vehicles, Leviton solutions help customers achieve savings in energy, time and cost, all while enhancing safety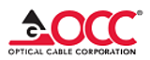 OCC has earned a reputation as an industry leader, an innovator and a designer of some of the highest-performing cabling and connectivity products available. For years, OCC has been internationally recognized for pioneering the design and production of fiber optic cables. Today, OCC is internationally recognized as a leader in engineering and manufacturing a complete line of top-tier cabling and connectivity solutions, including products and solutions suitable for the most demanding applications.
Ortronics products are leaders in network infrastructure solutions, offering a complete range of connectivity and physical support products. Legrand connects you to the people and resources that matter most, whether you need to run copper or fiber for a LAN, SAN, or data center with a distributed, centralized, or zoned architecture. We understand the impact of structured cabling and physical support on networks, so we design systems to ensure yours connect flawlessly.

Panduit is a world-class developer and provider of leading-edge solutions that connect, manage and automate the physical infrastructure. Panduit Unified Physical InfrastructureSM (UPI)-based solutions help customers integrate core business systems for a smarter, unified business foundation. Our robust partner ecosystem, global staff, and unmatched service and support make Panduit a valuable and trusted partner.