AV Equipment Manufacturer Directory
Below is a sample listing of the best-in-class manufacturers M3 partners with to deliver exceptional AV systems.

AMX hardware and software solutions simplify the way people interact with technology. With the increasing number of technologies and operating platforms at work and home, AMX solves the complexity of managing this technology with reliable, consistent and scalable systems. Our award-winning products span control and automation, system-wide switching and audio/video signal distribution, as well as digital signage and technology management. They are implemented worldwide in conference rooms, homes, classrooms, network operation / command centers, hotels, entertainment venues and broadcast facilities, among others.

AUDIX microphones are used for a full range of applications that demand sound to be captured at a greater distance than what is expected of a stage vocal microphone. With superior sensitivity and lower profile, AUDIX condenser microphones are the choice for gooseneck microphones for podium, courtroom, and conference room use, hanging microphones for choir or video conferencing and microphones used for measurement, USB and lapel.

Biamp products work wonders in airports, arenas, courtrooms, Houses of Worship, theaters, universities, corporations, and conference centers. Around the world, around the clock, Biamp equipment is delivering, managing and enhancing the sound. Products include networked digital audio, application-specific audio products, networked media transport, multipurpose networked public address and voice evacuation systems, analog amplifiersand mixers.

BlueJeans Network is an interoperable cloud-based video conferencing service provider that facilitates a global meeting experience which allows users to connect anywhere, any time and any place, regardless of the device or platform they are using.

Conferences come in all shapes and sizes; fortunately, so do Bosch Conference Systems. From intimate informal meetings, to major multi-lingual conferences with thousands of delegates, Bosch's Conference Systems get people interacting and communicating effectively, and in a way that suits everyone.

Cambridge Sound Management, LLC (CSM) is a premiere developer of sound masking systems that offer innovative, simple and intelligently designed solutions to the problems of privacy and acoustic distractions. CSM technology combines exceptional audio performance, low impact installation, and affordability.

The Cisco Collaboration portfolio allows people to communicate in a way that is most natural to them, on the device that meets their individual requirements while providing the best video, audio and collaboration experience. Cisco enables people to communicate in ways that are visual, virtual, mobile and social, as well as secure, standards based, and easy to manage. People can connect when, where, and how they want, and can expect a quality experience every time.

Chief, a division of Milestone AV Technologies, with 35 years of proven product and service excellence, hundreds of product awards and patented designs, is a globally recognized AV industry leader. Chief provides ceiling, wall and specialty mounting solutions for display and projection technologies used in commercial and home theater applications.

With over 40 years in business and 90+ offices worldwide, Crestron Electronics is the leading provider of control and automation systems for homes, offices, schools, hospitals, hotels and more. Crestron solutions are Integrated by Design™ to provide the ultimate technology lifestyle. No matter where you are, or what you do, with Crestron you're always connected.

Da-Lite, a Milestone AV Technologies company, designs and manufactures a comprehensive line ofprojection screen surfaces and projection screens for the most demanding applications. Da-Lite's proprietary screen technologies are specified for custom installations including military training simulators, boardrooms, entertainment venues, and home theaters. Founded in 1909 and headquartered in Warsaw, Indiana, Da-Lite is the leading manufacturer of projection screens worldwide.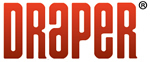 Whether you need an electric, manual, rigid rear, or fixed projection screen, Draper has the perfect screen for any application. Combine the perfect screen with the perfect control, mounting, and installation option and you have a superior product that delivers quality and performance. Draper's line of lifts and mounts offer AV solutions for almost every need. Only Draper offers such a diverse choice of video projector lifts.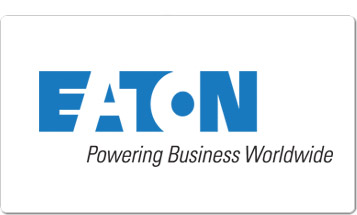 Eaton is the leading provider of ergonomic consoles for mission-critical applications. By integrating people with technology, Eaton console designs help to manage technology-intensive command and control environments like Emergency Operations Centers(EOC)/Public Safety, Network Operation Centers (NOC), Process control, medical imaging, security, transportation, and trading.

ELMO presenters go further by featuring advanced technologies and concepts to enhance a wide range of communications. They are the perfect presentation tool, allowing users to easily break through the constraints and obstacles that previously seemed to hamper communication. They are easier to understand, easier to use, and best of all, it give you more power to communicate.

Epson delivers high quality projectors with excellent color brightness and innovative features for business, education and home theater. As a market leader, Epson continues to set the standards for image quality, performance and innovation with its line of multimedia projectors. All Epson projectors are based on 3-chip LCD technology for amazing color, incredible detail and solid reliability.

Extron manufactures computer-video interfaces, switchers, configurable control systems, distribution amplifiers, computer-video scan converters, scalers, signal processing equipment, and high resolution cables. These products are used to integrate computer, video, and audio into presentation displays for today's boardrooms, presentation/training centers, university lecture halls.

Present, annotate and collaborate on a giant tablet with meeting participants in the room and around the world. An InFocus Mondopad interactive display puts everything you need to visually present, capture and share ideas at your fingertips – all beautifully integrated into a single device.

Listen Technologies believes in experiencing every sound, whether it's the carefully chosen words of a tour guide or the subtleties of expression emanating from an orchestra's sting section. It's all a vital part of a full, enriching experience, and Listen is dedicated to making sure every individual hears every sound. Listen's exclusive line of state-of-the-art wireless listening product and technologies offer diversity of use for auditory assistance, language interpretation, tour groups, soundfield, and conferencing – all designed to connect people to positive experiences.

Whether you are looking to reduce energy costs, increase comfort or manage light control solutions,Lutron products offer the flexibility you need with the energy savings you want.
Mitsubishi Electric Visual Solutions America manufactures and markets a complete line of display products including projectors, data wall display systems, LCD digital signage monitors and players, large-screen 3D DLP® televisions and the world's first laser TV, LaserVue®.

NEC Display Solutions designs, produces and delivers leading-edge visual display technology for a wide variety of markets. We specialize in desktop and large-screen LCD displays, and a diverse line of projectors for customers who demand high-quality, reliable display solutions to meet their needs.

Panasonic has been a global leader in innovative technology for professional and consumer applications over 50 years. Their professional line of video cameras, projectors and displays offer exceptional value and quality, and reliability.

Planar Systems Inc. (NASDAQ: PLNR) is a global leader in digital display technology providing premier solutions for the world's most demanding environments. Retailers, educational institutions, government agencies, businesses, utilities and energy firms, and home theater enthusiasts all depend on Planar to provide superior performance when image experience is of the highest importance. Planar solutions are used by the world's leading organizations in applications ranging from digital signage to simulation and from interactive kiosks to large-scale data visualization.

Polycom video conferencing solutions let people work from anywhere and actually engage more effectively and efficiently as a result. RealPresence video conferencing solutions help thousands of companies get business done faster, no matter where their people are. Polycom provides comprehensive video conferencing solutions, and extends simple, affordable and secure face-to-face collaboration from boardrooms to desktops, tablets, and smartphones.

RGB Spectrum offers solutions for the display, recording, and transmission of computer and video signals. Products include videowalls, multiPoint control room management system (MCMS), multiviewers, video codecs, scan converters, keyers/overlayers, switchers, scalers, multicast servers, digital recorders. Multi screen displays in NOCs (Network Operations Centers), TOCs (Tactical Operations Centers), and EOCs (Emergency Operations Centers) as well as security control centers, entertainment systems, industrial design and retail venues. Variously called a video wall, info wall, data wall, tiled display, virtual wall, display wall, or virtual monitor wall, our control room management systems offer real time performance, easy installation, and 24/7 reliability.

Samsung touch screen displays enable touch-sensitivity all the way to the edges of the screen. They have accurate optical sensor technology, improved touch reliability and responsive touch, even in the edges and corners. The interactive LCD whiteboard is thin so it occupies less space than conventional blackboards. Wide viewing angle ensures a great view from any seat in the room.

Sharp LED-LCD interactive displays provide brilliant color images for greater communication power. Superior collaborative ease with touch-screen convenience. Ideal for versatility and performance in business meetings, teleconferences, presentations, training/classroom instruction and high-impact signage.

Shure manufactures world renowned microphones for performance, recording, installed and broadcast applications. With a history of audio innovation spanning over 80 years, Shure has turned a passion for making great microphones and audio electronics into an obsession. No wonder Shure continues to set the worldwide industry standard for superior microphones and audio electronics.

SMART Technologies Inc. is a leading provider of interactive displays that enable inspired collaboration in schools and workplaces by turning group work into a highly interactive, engaging and productive experience. SMART delivers integrated solutions of hardware, software and services designed for superior performance and ease of use.

Spectrum Industries is the premier manufacturer of furnishing products that facilitate learning by incorporating innovative designs with technology and communications equipment.

Tightrope Media Systems Carousel is an intelligent digital signage system that is designed with simplicity, security, scalability and economy in mind. Start with a single display and expand to nearly limitless channels of signage in multiple buildings.

Vaddio is the premier global manufacturer of pan/tilt/zoom cameras, specialty camera control systems and professional USB peripherals for the audiovisual, videoconference and broadcast marketplaces. In applications ranging from distance learning to corporate conferencing and television production, Vaddio products bring class-leading capabilities, convenience and flexibility to users—elevating the science of communication with the "Art of Easy."

WolfVision GmbH Austria is the leading manufacturer of Visualizers / document cameras. Visualizers are special optoelectronic appliances designed to pick up objects on its working surface in perfect quality quickly and easily. They are mainly used for training and education and as document cameras for videoconferencing.