Quality Video Collaboration Solutions are Now More Affordable, Easier to Deploy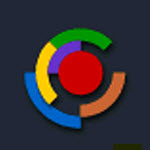 If you've thought about implementing a video collaboration solution in the past, but have been afraid to do so because of the costs and complexity involved, there may no longer be anything for you to worry about. That's the message of the Tech Decisions article "Quality and Affordability of Video Collaboration is Driving Unified Communication Tools Adoption" by Leslie T. O'Neill.
According to the article, at the same time that travel budgets are being slashed, and organizations are having to look for new ways to enable employees to meet and collaborate across distances, a new crop of affordable, easy-to-deploy solutions has appeared on the market to remove the barriers to adoption of video collaboration solutions.
The solutions include offerings from well-known names in the UC field, including Microsoft Lync, Cisco Jabber, and Avaya Aura. However, the article also points out that many affordable solutions will also come from new players in the market.
If you're looking for a way to connect your people no matter where in the world they work, O'Neill's message should be music to your ears: you can get a quality video collaboration that fits within your budget and is easy to implement. Learn more, and get the full scoop on all of the affordable video collaboration solutions mentioned here, by reading the full article.
M3 Tech Group
http://www.m3techgroup.com/wp-content/uploads/2017/08/logo-new.png
M3 Tech Group
2014-03-19 18:32:36
2017-10-29 13:08:15
Quality Video Collaboration Solutions are Now More Affordable, Easier to Deploy