M3 to Attend Schmoozapalooza XI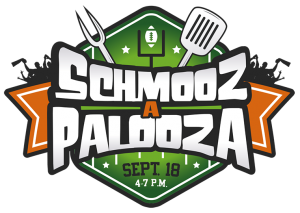 Join M3 and 500+ businesspeople for Knoxville's exciting, semi-annual networking event: Schmoozapalooza. This tail gating-themed bash is a must-attend event for Chamber members as well as Knoxville area professionals looking to make new connections. M3 will be exhibiting again as we did back in March. We invite you to come visit with the Knoxville team, see exciting new products, and enjoy this very lively and well attended business event.
When: Thursday  September 18th, 4:00 PM – 7:00 PM
Cost: $5 or $10 (member/non)*
Location: Knoxville Civic Auditorium and Coliseum, 500 Howard Baker Jr. Ave.,  Knoxville, TN, 37915
Parking : Complimentary parking is available at the Civic Coliseum
To Register for Schmoozapalooza:
* Registration is $10. Chamber members can save $5 by pre-registering by 6pm on September 15th. Walk-ups are always welcome.

M3 Tech Group
http://www.m3techgroup.com/wp-content/uploads/2017/08/logo-new.png
M3 Tech Group
2014-08-28 19:08:40
2014-08-28 19:08:40
Schmoozapalooza Returns, September 18th