Schmoozapalooza Recap
11th installment of Schmoozapalooza draws crowds with new venue, new theme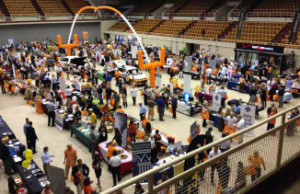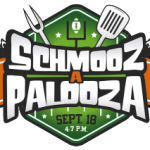 Last Thursday, M3 joined many local businesses and professionals at Schmoozapalooza, the ever-popular networking event in Knoxville, TN. This edition of Schmoozapalooza included a tailgate theme, which created a fun atmosphere for all attendees.
The event continues to grow, as a venue change to the larger Knoxville Civic Auditorium and Coliseum provided attendees and vendors much more room to network. "From the looks of it the event continues to grow. There were more food and drink vendors there this time along with local restaurants giving out samples of their food." Said M3 Account Manager, Bob Goodson. Unique East Tennessee cultural items were on display, like moonshine soaked cherries, that not only catered to the tailgate theme, but also made the show festive as well as informative!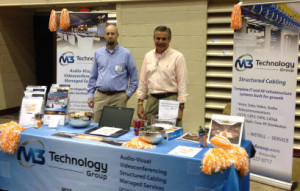 M3's booth was especially popular, with professionals and M3 team members connecting throughout the event. M3 education, health care and house of worship specialists were on hand to answer questions about the latest presentation and collaboration technologies from manufacturers like Epson, Panasonic, and InFocus, as well as about M3's low voltage cabling solutions.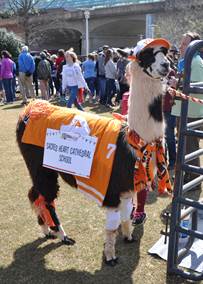 Some visitors even noodled up unique applications: one was Casa de Sara, a non-profit that funds educational assistance for children and orphanages in Bolivia. They sponsored a lama race at World's Fair Park last year that drew 5,000 attendees. A wish list item for them is being able to show the next race live to assembled children in their Bolivian facilities.
Schmoozaplooza has consistently proven to be a fun, worthwhile networking event for the greater Knoxville business community. Check out this video short by Schmoozapalooza sponsor, the Knoxville Chamber of Commerce.
M3 looks forward to participating in the 12th installment, which should be happening spring of 2015. Hope to see you there!
M3 Tech Group
http://www.m3techgroup.com/wp-content/uploads/2017/08/logo-new.png
M3 Tech Group
2014-09-22 20:37:37
2014-09-22 20:37:37
Knoxville Schmoozapalooza XI Recap