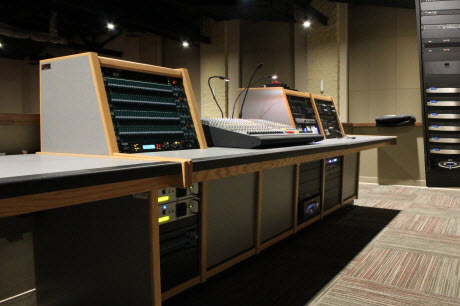 M3 Technology Group was founded on the basis of excellence in installation. We have an unparalleled reputation that speaks to the level of commitment we consistently deliver to our valued clients.
M3′s highly-trained installation staff includes certified technicians and project managers who work closely with our sales and engineering departments, as well as on-site trades and client representatives to ensure an expert and meticulous system installation.
M3 systems are carefully managed from design through final installation, with clear channels of communication between all parties. Design/build documentation, testing reports, and training programs are standard M3 deliverables. In addition to manufacturer equipment warranties, each or our AV systems is backed by a comprehensive M3 Technology Group workmanship warranty, which guarantees every component to operate as specified, and assures that help from M3 is just a phone call away.
From design, to build, to installation, M3 adheres to strict industry standards and best-practices in AV system construction to deliver the absolute highest quality workmanship and system performance on every project, every day. Learn more about M3′s:
AV System Design Services | AV Pre-Staging and Build Services