Comprehensive Commercial Structured Cabling Systems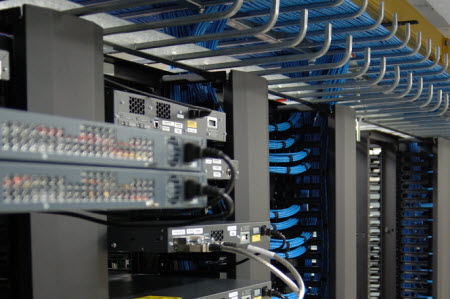 M3 delivers the vital resources, tools and expertise to provide a complete, cost-effective and dependable structured cabling infrastructure for connectivity of voice, data, video, and building management systems including security, energy, and monitoring.
With the convergence of AV and IT technologies, dependability and performance of your support infrastructure is crucial. M3 Technology Group is expertly positioned to deliver complete turnkey solutions for both AV and IT systems, and offers a variety of cabling options to support your needs:
Voice/Data/Video/Audio
Telecommunications
CCTV & CATV
CAT5E, CAT6, CAT6a
Fiber Optic/Coax/RF Distribution
Plenum/Riser-rated
Commscope certified partner
Corning Fiber NPI (Network of Preferred Installers)
General Cable copper/fiber certified
Hubbell certified partner
Panduit copper/fiber certified

We invite you to explore the M3 structured cabling design and installation processes, and discover why so many clients call us their trusted ITS partner.