Remote Monitoring and Management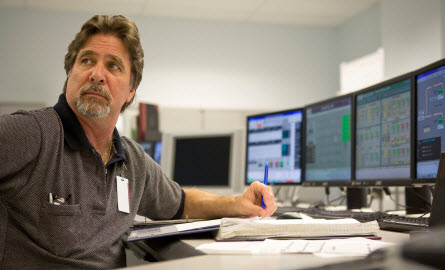 M3′s remote monitoring and management provide real-time AV system control, diagnostics and programming.
Remote monitoring can provide cost-saving benefits by reducing the frequency of field service calls. From our Nashville Monitoring Center we detect, diagnose, and resolve many issues before they even become apparent to our customers. We can reduce troubleshooting time and handle many regular service activities with ease through network connectivity and cloud-based solutions from our manufacturers.
We monitor and control IP devices, as well as many RS-232 based devices. This means we can track projectors, cameras, video switchers, DVRs, and more. With tie in to our central system, equipment and system data is logged, analyzed and reported on each client account. M3's remote monitoring services include:
Active system monitoring
Real-time diagnostics and issue resolution
Remote programming and system configuration
Proactive maintenance
Learn about M3′s Field Service & Maintenance | On-Site Managed Services