Hospitality AV Systems for Guests and Facility Managers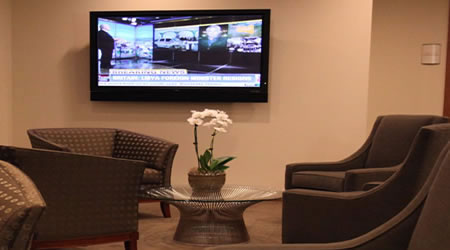 Providing outstanding customer service for a rewarding guest experience is critical for the survival of a hotel or resort.
Hospitality companies with the highest guest loyalty levels are often the most successful. But managing multiple locations, handling specific guest requirements, and coordinating a highly dynamic workforce are not easy tasks.
M3 integrates state of the art collaboration solutions and guest services to help today's successful hospitality companies
Enhance customer service
Increase customer satisfaction and loyalty
Improve productivity
Reduce costs
Having the right systems in place to support communications, meeting room presentations, ballroom events, and property wide entertainment are key ingredients to obtaining high marks on guest satisfaction surveys.
We Specialize In
In-Room Entertainment
Lobbies
Multi Use Rooms
Meeting Rooms
Ballrooms
Distributed Sound
Related Technologies
Data and Documentation Storage
Digital Signage
Satellite TV
Event Recording and Distribution