Restaurant Entertainment is No Longer About Piping in Muzak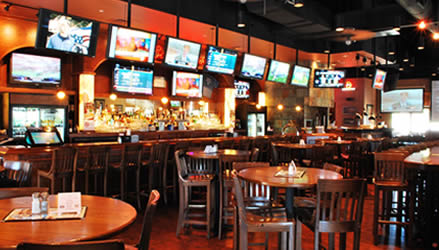 Once upon a time, if your establishment had a distributed sound system gently playing top 40s "elevator" music in the background, all was good.
But today's patron wants to watch their favorite sports teams in the bar, and listen to smooth jazz in the main dining room.
They want high definition TV's and big screens for the best picture possible.
They expect both satellite and digital cable so they can watch elephant races in Nepal, Chinese basketball, and all the NFL playoff games at the same time.
M3 restaurant systems include state of the art sound systems, video displays and program distribution, so you can be sure you're delivering an exhilarating entertainment experience that keep your guests eating and drinking with delight.
We Specialize In
Sports Restaurants
Multi Room Restaurants