Networked AV
M3 specializes in designing, building and deploying turnkey audio-visual systems for presentation, conferencing and collaboration applications. With over 200 technology partners and extensive certifications, we deliver practical solutions for clients in education, corporate, healthcare, hospitality, worship, energy, federal, state and local government settings.

Design/Consultation
Engineering/Programming
Integration/Project Management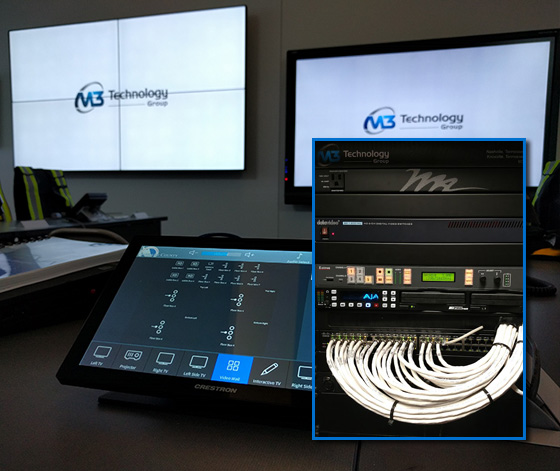 Managed Services
At M3 we understand that equipment failures can be disastrous, which is why we offer one of the most advanced AV/IT Technical Support, maintenance and warranty programs in the country. M3's Managed Services Division and Network Operations Center (NOC) provide customers with an unparalleled support system, tailored to their unique needs.
Live operator Help Desk
Emergency service
On-site technical staffing
Custom maintenance & service plans
Discover why so many leading businesses and institutions call M3 their trusted, exclusive technology and service partner.
Low Voltage Structured Cabling
M3 delivers the vital resources, tools and expertise to provide a complete, cost-effective and dependable Low Voltage Structured Cabling infrastructure for connectivity of voice, data, video and building management systems – including security, energy, and monitoring – for both new and existing spaces.
CCTV & CATV
CAT5E, CAT6, CAT6a
Fiber Optic/Coax
RF Distribution
Plenum/Riser-rated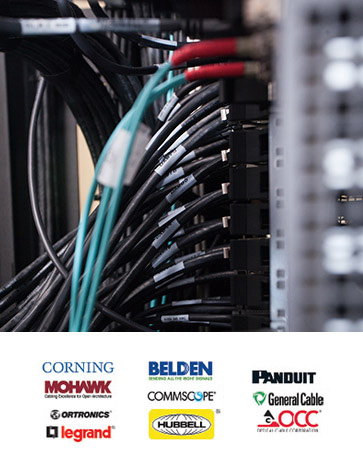 Phone Systems
M3's suite of base building infrastructure solutions includes durable Allworx VoIP telephone systems, available in a variety of system design configurations, along with warranty options and customizable service level agreements (SLAs) that protect your equipment according to your unique needs. As a certified Allworx partner you can rest assured that M3 professionals will deliver you a VoIP phone system that's expertly engineered and installed.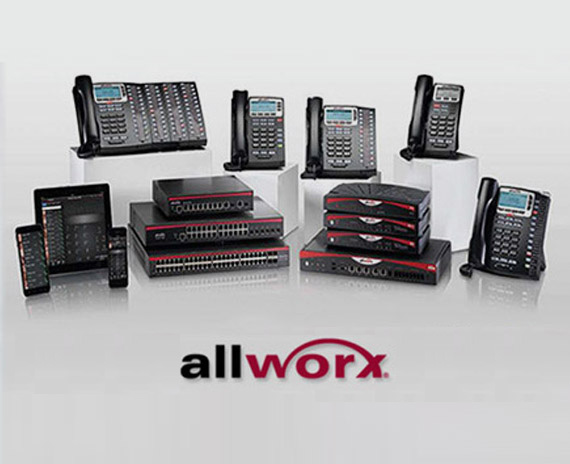 IP Camera Systems
As a certified partner of leading surveillance equipment providers, M3 offers an array of HD, cost-effective IP camera/CCTV system solutions for all your surveillance requirements. Whether you need 20 or 200+ cameras, VMS and NVR solutions, intruder alarm or intercom systems, M3's ITS division offers a range of expert services, from consultation, design and deployment to an array of maintenance and service plans that keep your system in top performance.