M3 designs and installs Networked AV systems for clients in virtually every setting throughout the Southeast and Continental US.
We began delivering turnkey Audio Visual systems in 2002 with a fundamental commitment to providing the best-in-class technologies that enhance learning and productivity, as well as the best beginning-to-end experience for each client. From conceptualization and planning, through design, installation and beyond, M3 experts help clients make the right choices that fit their needs, goals and budgets. We're proud to be the preferred technology partner of leading national businesses and institutions.
Corporate
CORPORATE SOLUTIONS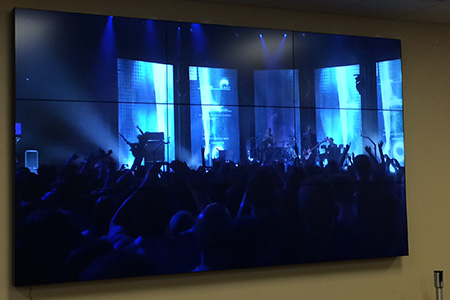 From an entrance lobby video wall to the most complex boardroom, M3 help corporate clients with presentation systems, audio/video conferencing, digital signage, and more. We incorporate a holistic approach to space planning and technology integration to create progressive, user-friendly environments.
Whether your business needs to accommodate town hall meetings, provide team huddle spaces, video conference with remote offices, or deliver enterprise-wide distributed digital messaging M3 will help you find the right technologies that improve collaboration and productivity and fit your budget.
Education
Education: K-12 to Higher Ed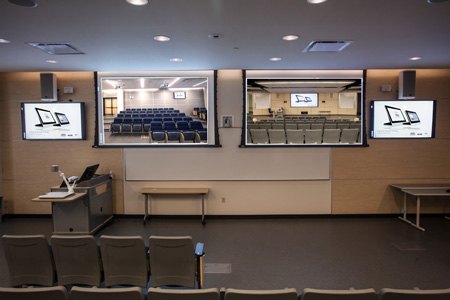 M3 helps educators create better learning environments.
Our educational solutions are robust, versatile, and easy to use. They improve communication among students, faculty and staff, and help to expand visual and auditory learning.
With a sensitivity to specialized learning programs and progressive teaching styles, we take a multi-sensory approach to technology and fixture choices that spark a more engaging and interactive experience, and greater student involvement.
Healthcare
Healthcare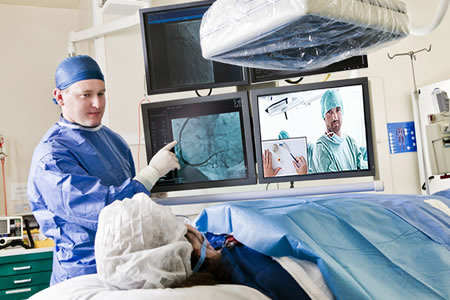 Healthcare institutions have long been early adopters of the latest technology. Doctors communicate between multiple sites via videoconferencing; view charts and x-rays on HD displays; hospitals offer patients versatile in-room entertainment and information systems.
AT M3, our experience in dealing with some of the world's leading healthcare provider gives us key insight when planning and implementing audio visual technologies used in medical institutions today, and providing solutions that enhance patient comfort and administrative productivity.
State / Local Govt.
State / Local Government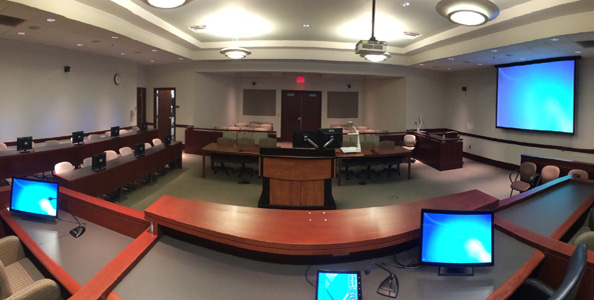 M3 Technology Group delivers turn-key audio-visual and video solutions that meet the diverse needs of state and local government. Technology in the courtroom is a commonplace; electronic documentation and video depositions help judges and juries better determine the facts. User-friendly video recording and communications technologies help to improve efficiency, reliability and accuracy of many government communications functions.
M3 helps municipalities choose and deploy the right technologies with ease and practicality.
Federal
Federal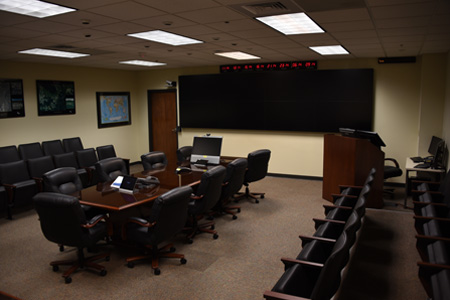 Military AV projects present the unique challenge of balancing technical, security and budgetary requirements. Whether the project is a training facility or secure nuclear facility, M3 team has the expertise and resources to provide comprehensive technology solutions to exact specifications. With GSA access and numerous Teaming Partnerships, we are a Cisco US Federal Specialized partner with extensive experience in secure video conferencing, streaming and recording expertise.
From design through commissioning, classified or unclassified facilities, M3 can deliver technology systems that fulfill the unique and specialized needs of Federal agencies with ease.
Hospitality
Hospitality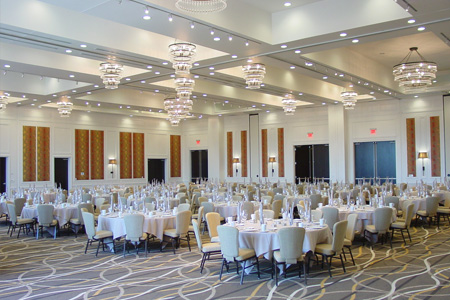 Hospitality companies with the highest guest loyalty levels are often the most successful. M3 integrates state of the art presentation solutions and guest service systems to help today's leading hotels enhance customer service, satisfaction while improve productivity.
Having the right technologies and infrastructure to support communications, ballroom events or enterprise-wide entertainment and signaling are key ingredients to obtaining high marks on guest satisfaction. M3 can provide the IT infrastructure and AV technologies for a total, integrated communications solution.
Performance Centers
Performance Centers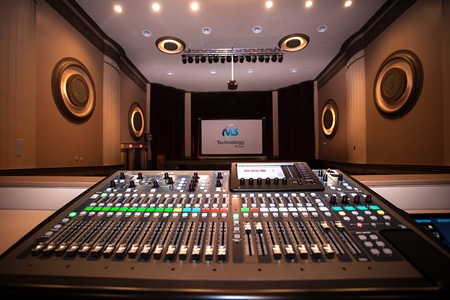 M3 technology Group is highly skilled in delivering integrated AV solutions for performing arts and entertainment venues. Several M3 team members are entertainment professionals as well as experts in film and video production, staging and sound engineering. This expertise is particularly helpful with theater customers on both new and renovation projects, as they can impart both the audience and performer perspectives into a design approach.
Worship
Worship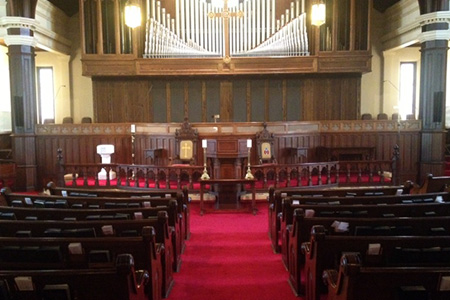 M3 meets the demand of audio-visual technology use in churches with its House of Worship division. Time, resources and staff are specifically positioned to focus on the unique needs of sanctuaries across the country. We understand the challenges that accompany technology integration in traditional worship settings, and are experienced in ensuring that value and functionality remain in the forefront with such transitions.
Sports Venues
Sports Venues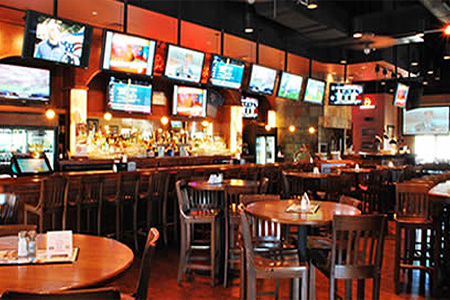 Once upon a time, if your establishment had a distributed sound system gently playing top 40s "elevator" music in the background, all was good.
But today's patron wants to watch their favorite sports teams in the bar, and listen to smooth jazz in the main dining room.
They want high definition TV's and big screens for the best picture possible, and both satellite and digital cable so they can watch Chinese basketball and all the NFL playoff games at the same time.
M3 restaurant systems include state of the art sound systems, HD video displays and program distribution so you can be sure you're delivering an exhilarating entertainment experience that keep your guests eating and drinking with delight.