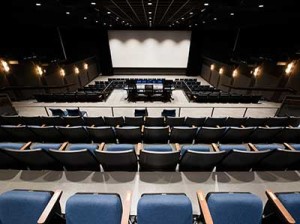 This week, Mix featured a new facility at the Mike Curb College of Entertainment and Music Business at Belmont University. M3 is proud to have been a collaborator in building the project, working with the university and industry experts to build the space:
[G]round was broken on the new 134,000-square-foot R. Milton and Denice Johnson Center in Summer 2013. Roughly 24 months later, the new Curb College debuted, with the first university-based Dolby Atmos stage in the world, pictured on this month's cover, as its centerpiece. The building also houses a smaller film/TV mix stage, 26 edit suites, a shooting stage, green screen room, video and broadcast control rooms, a Foley stage (coming in the spring), and four computer labs. Media is shared over a 5x 64TB Avid ISIS 5500 server; interconnection is through an advanced Focusrite RedNet system.
To read more about the project, check out the full spotlight in Mix.
M3 Tech Group
http://www.m3techgroup.com/wp-content/uploads/2017/08/logo-new.png
M3 Tech Group
2015-11-05 15:25:54
2015-11-05 15:25:54
Project Spotlight: Belmont University